5 Natural Deodorants You Can Buy In Malaysia
Sweating is completely normal, but no lady wants to smell bad. Ever.
And in hot, humid Malaysia, trying not to sweat is like searching for water in the desert.
Deodorants are a great way to battle foul-smelling underarms. They help kill off the bacteria that's multiplying in your underarms, which is the cause of that unpleasant smell.
As someone who has decided to switch to natural deodorants without parabens, aluminium salts, phtalates and triclosan, it has been a challenge to hunt down effective, natural deodorants that actually work.
While the jury is still out there with regards to how safe these ingredients really are (there is no conclusive evidence that using deodorants cause cancer), I'm one of the paranoid ones who prefer to err on the side of caution. Why risk it when there are more natural alternatives out there that work just as well, or if not BETTER, than conventional ones?
Here are 5 effective, natural deodorants you can buy in Malaysia, all of which are without aluminium salts.
1) Human Nature – All Natural Women's Roll-On Deodorant
Completely free from harmful chemicals, this all-natural deodorant fights odour-causing bacteria without leaving ugly white streaks on your shirts.
Even though it's not labeled "whitening", many have reported that this deodorant has helped to lighten and smooth their underarms because it's enriched with Sunflower Oil. How awesome is that!
(Available here at Modbox @ RM15.90 for 50ml)
2) MooGoo – Fresh Cream Deodorant
This Fresh Cream Deodorant sounds good enough to eat, and it's because MooGoo is obsessed with making their products as food-like as possible.
It contains Milk of Magnesia that's antibacterial, and while it isn't an antiperspirant, some have found that after using this for a couple of weeks, they sweat with almost no odour!
(Available at Moogoo @ RM29 for 60ml)
3) Organic Formulations – Biologika Live It Up Deodorant
This certified organic deodorant from Australia contains a blend of amazing herb extracts, including lavender, calendula and rosehip, as well as rose geranium essential oil. It's also enriched with jojoba and avocado oils that help to moisturise your skin. Smells amazing, and works great too!
(Available at TNS Skin Lab @ RM49 for 70ml)
4) Melvita – Purifying Roll-On Deodorant
Another certified organic deodorant, Melvita's Purifying Deodorant helps combat body odour using a blend of purifying essential oils, Vitamin E plus absorbent microporous silica.
Gentle on the skin, this deodorant has a very natural, fresh scent which many love!
(Available at Melvita @ RM80 for 50ml)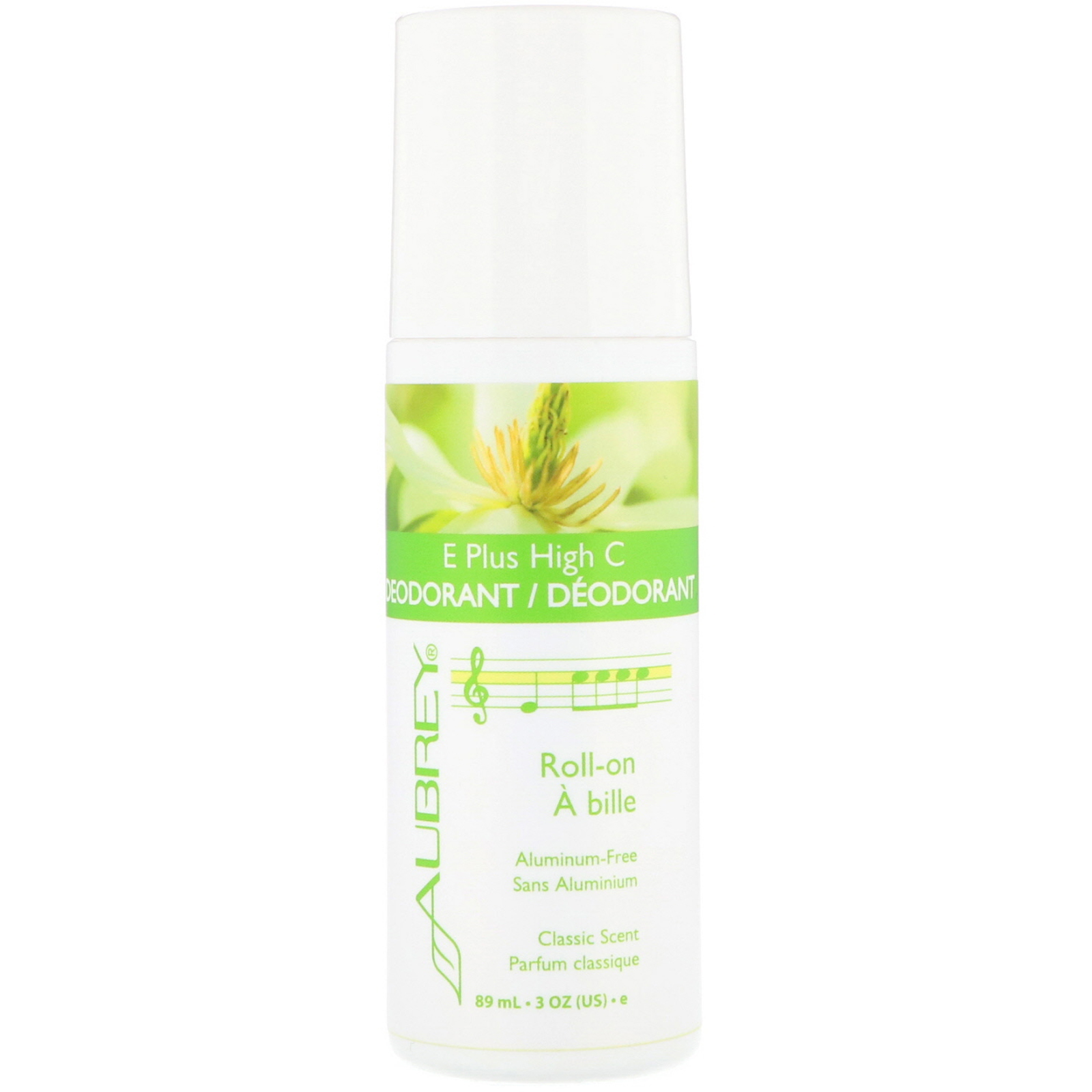 5) Aubrey Organics – E Plus High C Roll-On Deodorant
This herbal roll-on deodorant from Aubrey Organics contains natural Vitamin E, organic aloe and other skin soothers that makes it gentle on the skin, while battling body odour at the same time. Keeps you feeling clean and fresh throughout the day!
(Available at TNS Skin Lab @ RM52 for 90ml)
Other Interesting Posts!: 7 Dry Shampoos You Can Buy In Malaysia