7 Dry Shampoos You Can Buy In Malaysia
My hair does not have a good relationship with the humid weather in tropical Malaysia.
Despite washing it EVERY single day, my hair still manages to look like a pile of greasy, oily mess as I get off work. Not cool if I have to work late, since it starts to get itchy and unbearable. Even worse if I have an after-work dinner appointment. I can just imagine the poor fella sitting across the table wondering if there was an oil spill somewhere.
So what's a girl to do?
Cue dry shampoos to the rescue! Where have you been hiding all my life?
These hair saviours help to absorb excess sebum, grease and dirt without me needing to get my hair wet. What's amazing is that they also give the hair instant volume, so it looks like I've just waltzed out from the hair salon.
Unfortunately, they can be pretty hard to hunt down in Malaysia. Goodness knows why, because I'm pretty sure most oily-scalp girls like me are on the lookout for it. Not to mention ladies who in confinement, since there's a Chinese tradition where you're not supposed to wash your hair for 30 days. Truth be told, I'm not sure if I can survive that.
Anyway, for your benefit (and mine!), we've hunted down some pretty awesome dry shampoos that you can buy in Malaysia. Enjoy happy, grease-free hair!
1) Sephora's Express Dry Shampoo
A dry shampoo from the Sephora Collection, this absorbs excess sebum and cleans and freshens hair in just a few sprays. It has a fresh, floral scent that helps to get rid of any unpleasant smells that get trapped in your hair (smoke, coffee shop grease, etc.). It comes in a small, travel-friendly bottle, great for those who are always on the go!
(Available at Sephora @ RM29 for 75ml)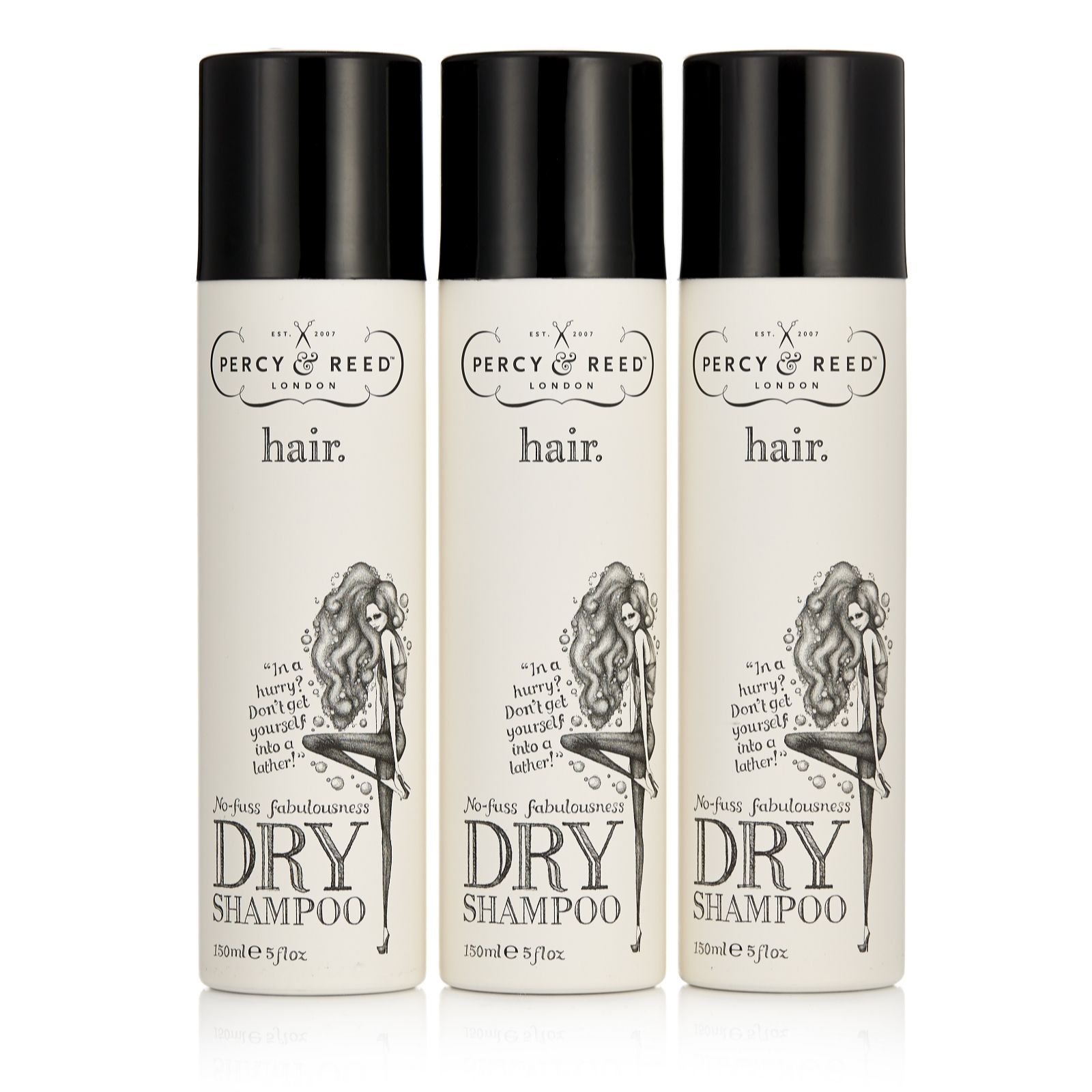 2) Percy & Reed's Radiance Revealing Invisible Dry Shampoo
This dry shampoo from UK-brand Percy & Reed instantly removes excess oils and revitalises hair and scalp, all without leaving any residue at all (hence the name, "invisible"!). It also gives your hair a slight salon shine, so it's the perfect choice to freshen up for after-work events!
(Available at Sephora @ RM65 for 150ml)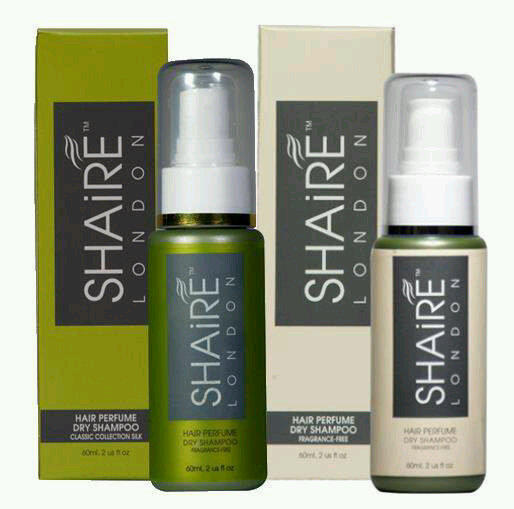 3) Shaire London's Hair Perfume (Dry Shampoo)
Unlike the other dry shampoos in this list that are in powder-form, this is a "wet-dry shampoo" which uses fast evaporating liquids (e.g. rubbing alcohol) to absorb the oil from your scalp. It's enriched with seaweed extracts and minerals that not only works to remove the grease from your hair, but also acts as a hair tonic to repair and strengthen roots. A fantastic multi-tasker!
(Available here at Modbox @ RM35.90 for 60ml)
4) Fudge's Dry Shampoo
Hailing from the land Down Under, this dry shampoo instantly cleans your hair while prolonging the life of your blow dry. It's enriched with apricot kernel oil that helps to moisturise the hair, leaving it soft and smooth. Great for adding body and bounce to second-day hair!
(Available at Shins @ RM59 for 230g)
5) Etude House's OMG! Dry Shampoo
This dry shampoo from Etude House gets bonus points for having the cutest packaging ever! It soaks up all the excess oil, removes impurities and gives your hair volume, so you won't be caught in limp, sad-looking hair. It also has a floral fruity scent that makes your hair smell fantabulous!
(Available at Etude House @ RM49.90 for 50ml) 6) Comfy Care's Dry Shampoo
A popular brand amongst new mommies in confinement, this dry shampoo works to absorb excess oil and reduces scalp irritation. Unlike most of the other dry shampoos, this doesn't have an aerosol nozzle, so you'll need to sprinkle the powder onto your hair. This means that you have to brush your hair properly to remove the excess powder. Very accessible, since it's available in many pharmacies.
(Available at Caring Pharmacy @ RM20.95 for 50g)
7) Alterna's Bamboo Beach Mango Coconut Refreshing Dry Shampoo
This talc-free hair powder is great for refreshing hair and on-the-go styling to create a tousled texture. Complete with an exotic, fruity scent, it's enriched with Organic Bamboo Extract to boost hair strength, and also Tahitian Coconut to moisturise dehydrated, sun-parched hair.
(Available at Sephora @ RM78 for 37g)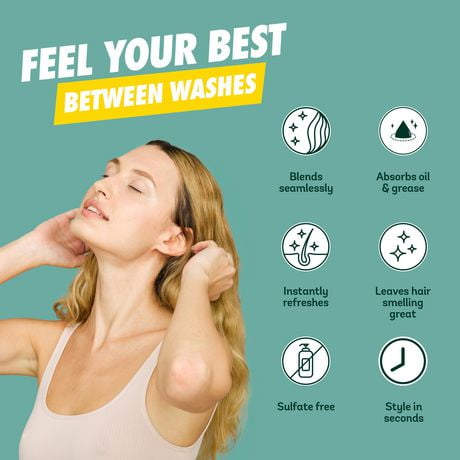 [NEW]: Batiste's Dry Shampoo
Finally, the ever popular Batiste Dry Shampoo is now available in Malaysia! Many beauty addicts swear by this dry shampoo, touting it as one of the best dry shampoo around. It doesn't leave any white residue behind, and gives your hair some great volume too!
(Available at selected Village Grocer and AEON Big outlets @ RM24.90 for 120g)
[BONUS]: DIY Homemade Dry Shampoo
If these dry shampoos aren't easily available for you, try making your own at home!
Homemade dry shampoos can work pretty well in a pinch, and you're almost certain to have these ingredients lying around in your house.
What You Need:
3 tbsp of cornstarch
3 tbsp of unsweetened cocoa powder
What To Do:
Mix the cornstarch and unsweetened cocoa powder, making sure they're well mixed.
Keep the mixture in a shaker jar or an old powder jar.
To apply, shake it directly onto roots and oily parts of your hair, or use a clean makeup brush.
Massage into roots with fingers.
Why It Works:
The cornstarch helps to absorb the oil and grease, while the cocoa powder helps to camouflage the white powder so you don't look like you have white-grey hair.
Instead of cornstarch, I've personally also tried using talcum powder and baby powder, and even a rice baby powder (it was an emergency and I was desperate!), and they worked pretty well too!
In fact, the main ingredient in most dry shampoos, including the best-selling and hugely popular Batiste Dry Shampoo, is actually rice starch! So, the rice baby powder is a pretty nifty alternative. Now you know!
Other Interesting Posts!: Disappearing Makeup? 3 c Tricks That Will Save The Day