Point-of-sale (POS) systems are essential to running a business well. A POS system, specifically ipad pos system Malaysia, should make it easy and safe to accept and process different types of payments.
You've come to the right place if you need a POS system for a small retail or restaurant business.
A POS system can help your small business grow because it has so many features and benefits.
But there are so many choices on the market; how do you choose the best one?
What Is POS System?
A point-of-sale (POS) system is a digital system that helps your business make sales. Think of it as a modern cash register that looks better.
But powerful POS systems like BIG POS can do a lot more than just take payments and store them.
It can help you run and grow your business by making sales reports, analyzing business data, managing inventory, keeping track of staff shifts and performance, running a customer loyalty program, and so on.
So, when looking for a POS system, make sure to choose one that not only lets your small business process every sale safely but also helps you do time-consuming administrative tasks more quickly.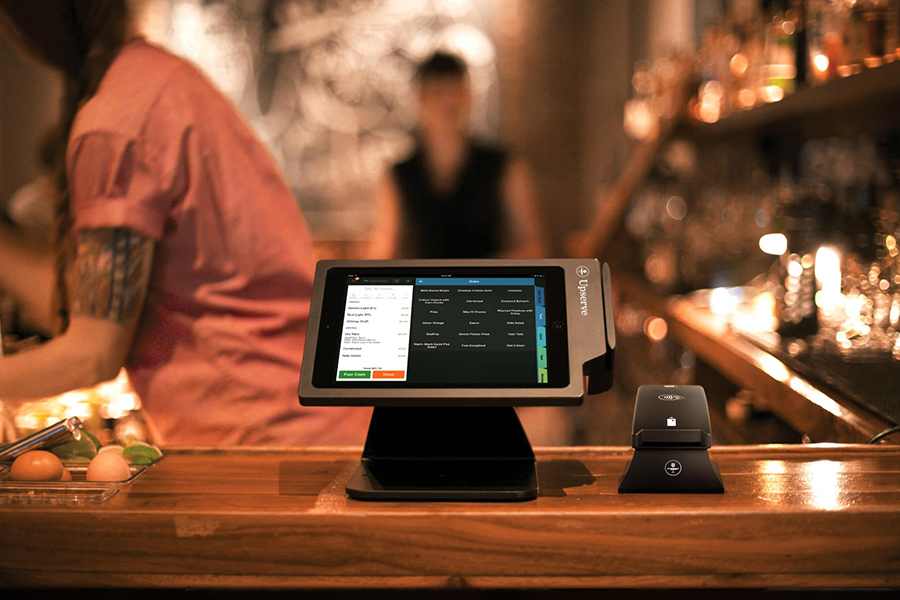 What Are The Components Of A POS System?
A POS system consists of 2 main parts:
Hardware
POS hardware is any piece of equipment that can be seen or held. Here are a few examples of important pieces of POS hardware:
Computer monitor or touchscreen iPad/tablet

Cash drawer

Credit card reader

Barcode scanner

Receipt printer
Software
Point-of-sale (POS) software is like the command center for your business. It has a number of features and tools that make running your business easier and faster. Among these are:
Sales reporting

Stock management

Employee management

Customer Relationship Management (CRM)
Types Of POS Systems
There are several types of POS systems for small businesses such as:
Cloud-based POS system

Retail POS system

F&B POS system

iPad/tablet POS system

Self-service kiosk POS system

Terminal POS system
Things You Should Consider When Choosing A POS System
1. Costs
Of course, every business owner's main concern would be, "How much will it cost me?" Find out how much a POS system costs on the market right now and set a budget for how much you are willing to spend.
Equipment costs/rental fees

Initial setup cost

Payment processing costs (e.g. % of sale + charge per transaction)

Other monthly processing fees

POS software fees
2. Usability
There's no point in investing in a system that you can't use, so it's important to choose one that is easy to learn and use.
A good POS system should be easy to use every day without having to look at the manual all the time.
To keep customers from having a bad time at the register, choose a POS system that is easy to use and comes with a lot of training materials so that you and your staff can learn it quickly.
3. Customer Support
A good customer service system is one of the most important things a POS provider can offer.
Even if your POS is easy to set up and use, you may need extra help, for example, if something goes wrong with the system.
Dealing with POS problems is the last thing a small business owner needs since the time and money lost could have been better spent elsewhere.