Overview
If you are looking for a great car that is both affordable and provides great functionality then Toyota Vios might just be the one. Ranging from various different colour and models, they have some of the greatest cars that you might want to get your hands on. Toyota Vios is produced by a Japanese manufacturer and usually marketed to countries in Southeast Asia, Taiwan and China. Though the Toyota Vios is a great car, there are also some setbacks, there is a ratio of pros and cons when it comes to the Toyota Vios and let's go through it in detail.
Pros
The interior seats of Toyota Vios are said to be extremely comfortable. The seats are inbuilt with bump absorption enabling it to provide comfort even when travelling through rough roads. The bump absorption feature gives great support for passengers. Pregnant mothers and babies need not to worry while going on a journey through a rough and bumpy ride.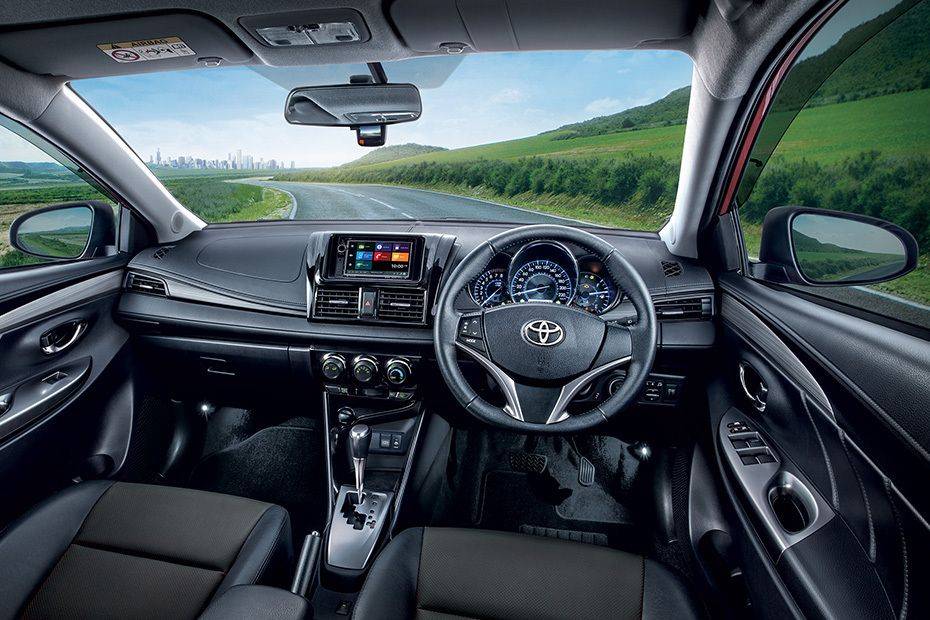 Great value for your money
Looking at the great features that the car has to offer, Toyota Vios car price starts from RM 80,000. It stands as a car that is evidently cheaper compared to other international brands. The car comes with one of the most comprehensive safety features like fog lamps, daytime running lights and LED headlamps. The latest models have some cool features like wireless charging ports and a comprehensive LED screen that comes in handy if you wanna watch movies during your long drive with your family.
Now many know that Toyota Vios has great exterior features like beautifully crafted edges, super durable type and scratch proof tempered mirror to give you a great driving experience. Toyota Vios also comes in variety of colours for your to choose from so there is something for everyone
A standard Toyota Vios stands as a car that has competent performance in the bends. It operates even without the GR- sport suspension. Its steering is very competent in giving you the comfort you want while driving. You don't necessarily have to stress yourself or put so much effort in controlling the steering wheel. If you push it hard towards the corners, the front ends would eventually follow the rack without even having to do understeering.
Cons
Less comprehensive in telescopic adjustment
Toyota Vios cars do not have a telescopic adjustment in its steering wheel. This would mean that drivers need to adjust it manually according to their preferred angle. Tall individuals will face discomfort while driving because of this issue but the solution for this is to set back the backrest making it in an upright position.
Conclusion
To wrap it all up, Toyota Vios certainly is a great car as it offers a good balance of features for the price that it is coming with. If you are looking for a car that requires less maintenance and provides optimal durability then Toyota Vios might just be it. It is super comfortable, super stylish and most importantly affordable.